Jamila Babuba from Adamawa, Nigeria, is a strong advocate for Nigeria's pending bill that aims to provide equal rights to men and women. She has championed women's participation in her community and hopes to serve as an elected official in the future.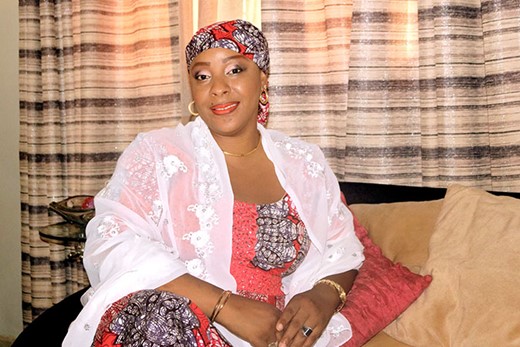 A lot of people here do not really want to hear the word "gender", so they changed the name of the bill to Adamawa Equal Opportunities Bill. Currently, the bill is with the Governor for the final approval.
When I worked in the Adamawa State House of Assembly, I was the only female legal officer in the legal department. UN Women partnered with the Ministry of Women Affairs and Social Development to strengthen support for the Adamawa Equal Opportunities Bill. I attended the sensitization workshop regarding the importance of the bill, which motivated me to continue advocating for its passage.
In Adamawa, Nigeria, women have historically not been recognized nor included in discussions of governance. However, we have been able to move forward with the Gender and Equal Opportunities Bill through sensitization and advocacy.
Because of my continued advocacy for the proposed Adamawa Equal Opportunities Bill, the traditional council in my community has given me the title, 'Gimbiyan Jomboliyo,' serving as an adviser to the council.
My involvement with UN Women inspired me to start a non-governmental organization that empowers and provides skills training for women and youth in my community. Today, I am among the few women who aspire to a seat in the Adamawa State House of Representatives.

Jamila Babuba, 39, attended a workshop organized by the Nigerian Ministry of Women Affairs and UN Women as part of the Northern Nigeria Women, Peace and Security Programme, funded by the European Union. She is the founder and coordinator of Jabu Foundation in Yola, which works to empower women and youth in her community. Babuba's work contributes toward the Sustainable Development Goal (SDG) 16, which promotes peaceful and inclusive societies, and SDG 5 on gender equality and empowerment of all women and girls and its related target on expanding women's leadership and participation in political, economic and public life.
Related Stories